Blockchain Is In High Demand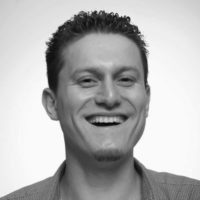 Svetlin Nakov
Svetlin Nakov has 20+ years of technical background as software engineer, project manager, consultant, educator, and entrepreneur Nakov holds a PhD degree in computer science and is the author of seven books about computer programming and software technologies. He is a co-founder of Software University (SoftUni).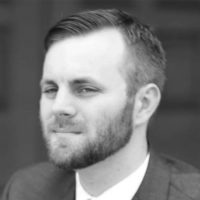 Patrick Galloway
Patrick Galloway is a passionate educator and developer. He has built several apps ranging from credit card payment portals to a lead assignment system for a mortgage company. Galloway's focus is on building strong fundamental skills through a hands-on approach to learning that equips his students with the refined though processes necessary to become resourceful and skilled developers.
Your Career in Blockchain Starts with Kingsland
Limited course places are available. Register your interest now to secure a spot in our Seoul Blockchain Networks course in September 2018.*
*The training begins on in early September and the two course program will finish in early November. We will send you enrolment and assessment exam details in late July. Prospective students will be offered enrolment in the course after they undertake the assessment exam.
Student feedback
why our students love us
" During my search for a comprehensive educational blockchain program, Kingsland stood out for me as the only viable option and they totally delivered. The balance between lectures, in-class coding and collaboration, and class projects could not have been implemented better. I will always be grateful for my experience at Kingsland for helping me become a better blockchain engineer.
Anar E.
Mongolia
" The Kingsland blockchain developer training program is intense and so it should be; there's so much information to get through! Every day there is news about blockchain and the course accounts for that - if it was at a normal pace, we wouldn't learn the skills we need!
George P.
Bulgaria
" From day one I was learning crucial blockchain information and concepts. Having never dealt with the blockchain before this course I think it's a perfect crash course for software developers who are looking to move into the space. The course was fast-paced and covered all relevant blockchain concepts, down to creating DApps in solidity, and deploying them onto the blockchain. I would highly advise the course for anyone looking to move into the blockchain space.
Patrick
USA